Motorcycle Fork & Frame Protector Film - BMW GS 1200 / 1250 & Universal Kits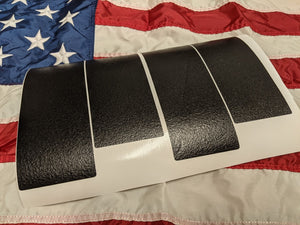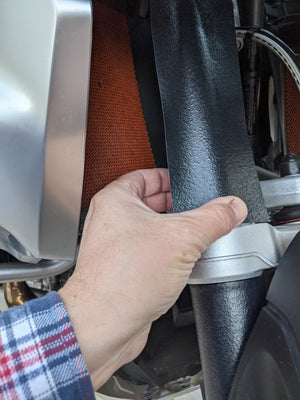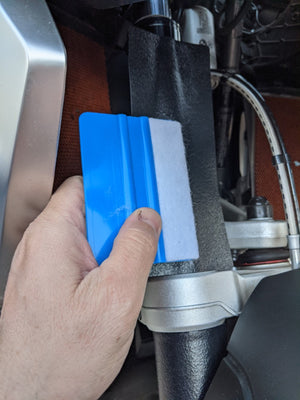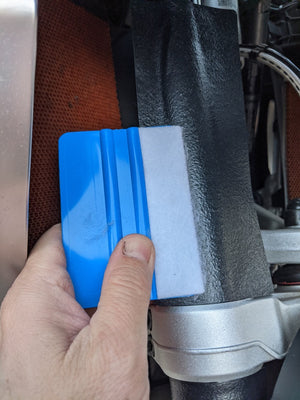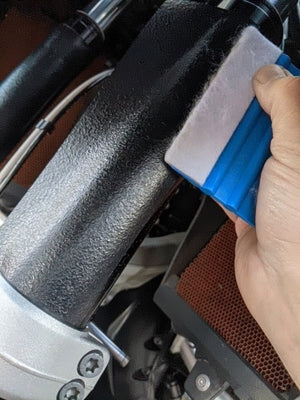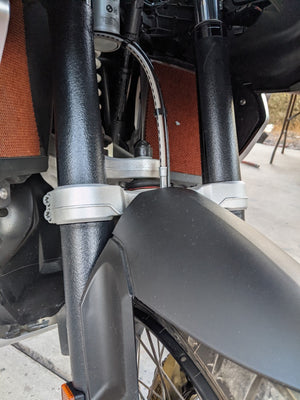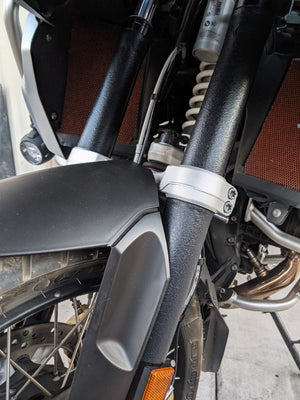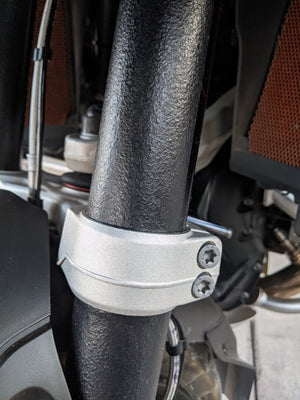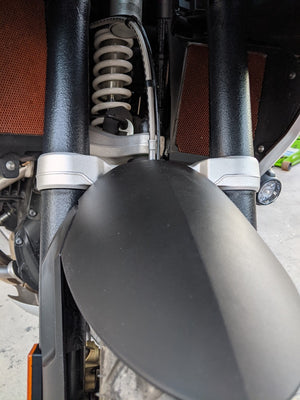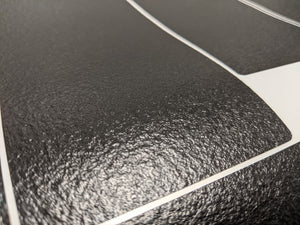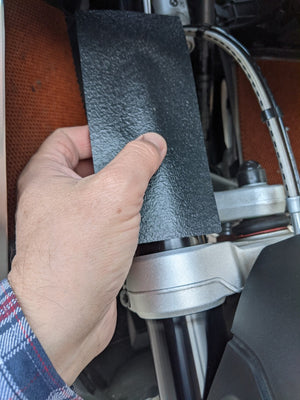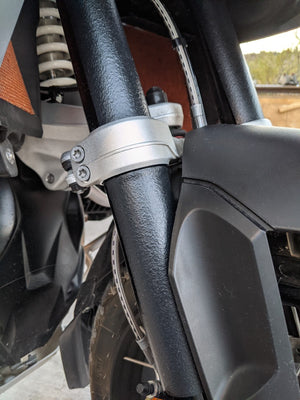 RuggedWrap Motorcyle Protection Vinyl offers great protection and rugged good looks! It's smooth enough to be easy to wash, is far lighter than spray on bed liners and is removable! 
Real Protection Made in USA: Thicker than standard wrap - Motorcycle Fork, Frame protection that conforms to curvy surfaces.
Kit consits of RuggedWrap cut to: 3.5 x 8 inches (qty=2) & 3.5 X 6.5 inches (qty 2)

Easy Installation in Minutes: Omnidirectional air release adhesive layer allows easy reliable adhesion and removal. TO INSTALL: At temps between 70-90F (20-35C), clean the bike, wipe application surface with a shop towel and parts cleaner or alcohol. Apply Rugged wrap loosely, achieve best placement and then firmly press or squeegee down to complete adhesion. See our install video!
Incredible Self Healing Capabilities: Designed with a dimpled lightweight, and resilient material that resists impacts and scratching.
Removable without residue: RuggedWrap better protects the base adhesive and vinyl resins and dramatically reduces the escape of resins and hardening of the wrap, aiding removal even over time and in harsh environments. TO REMOVE: Warm with heat gun to about 100F or 35C and peel off progressively.