1965 Ford F250 Restored For Sale - Restomod F100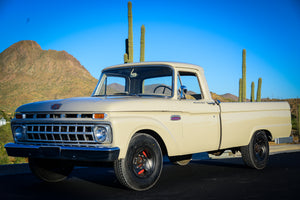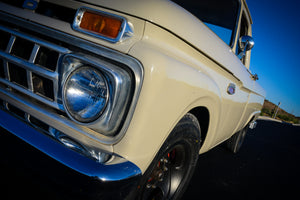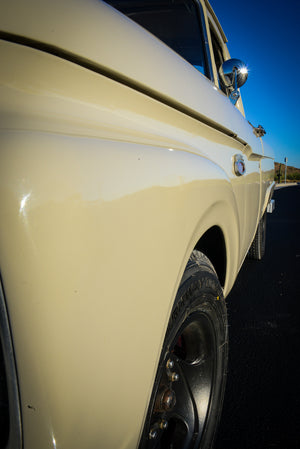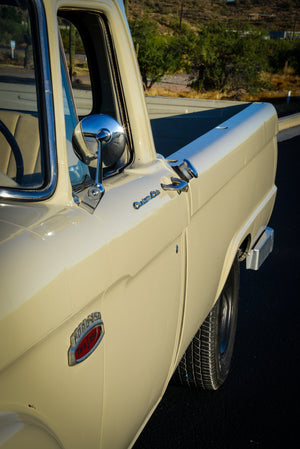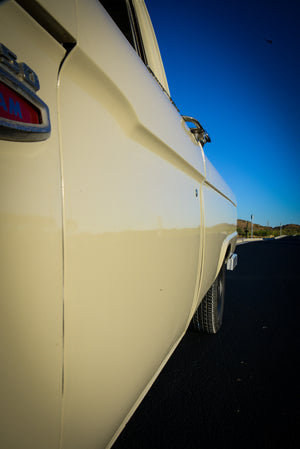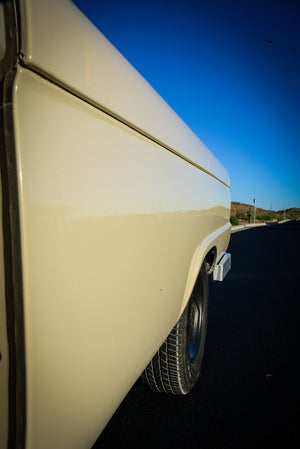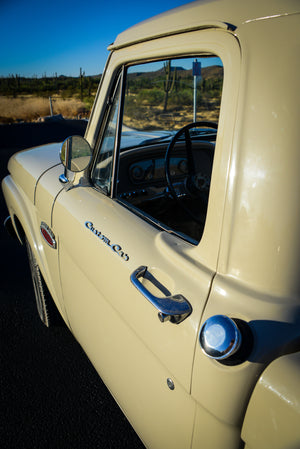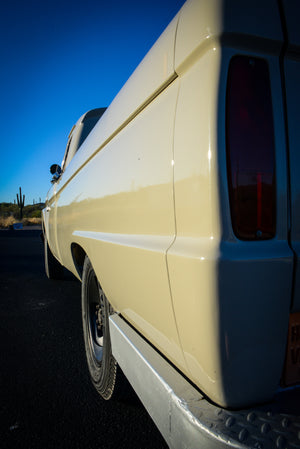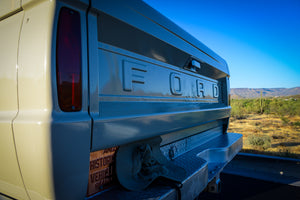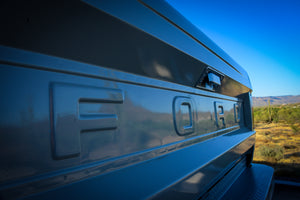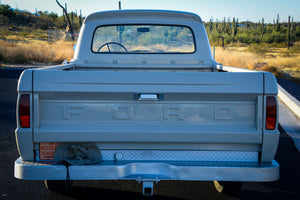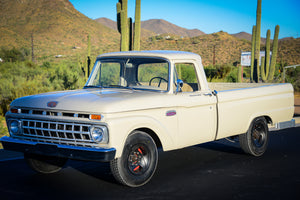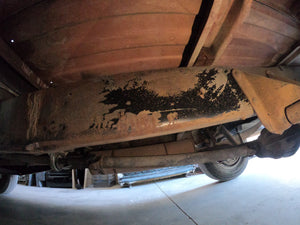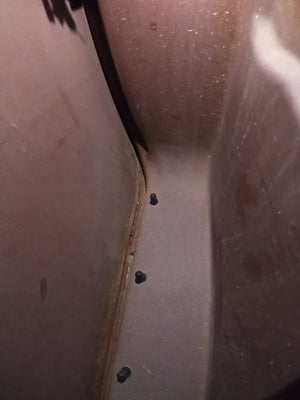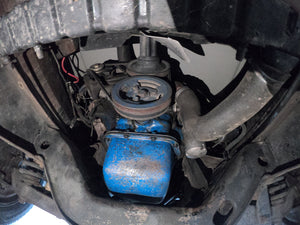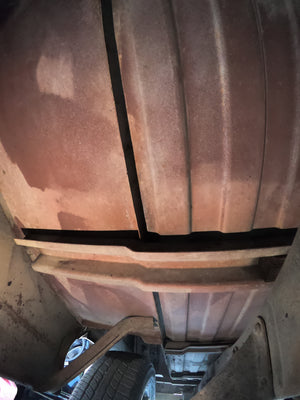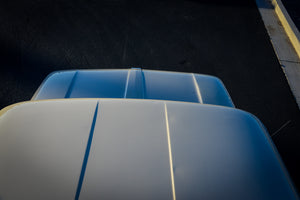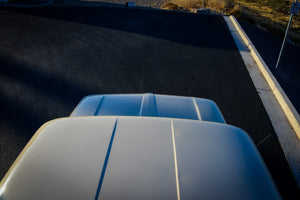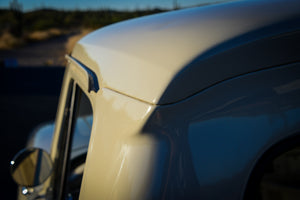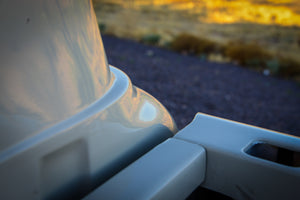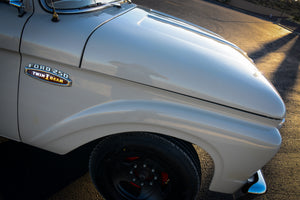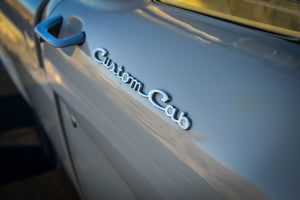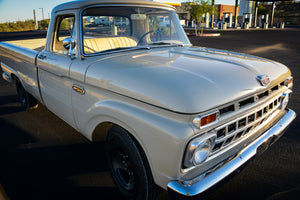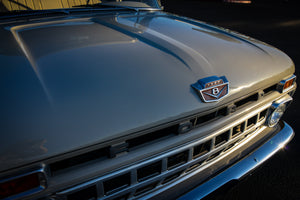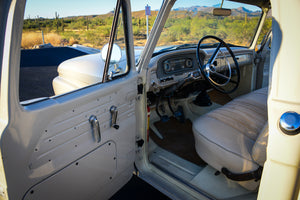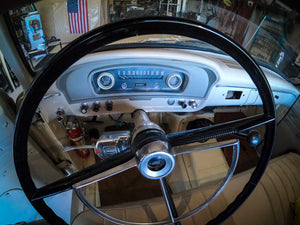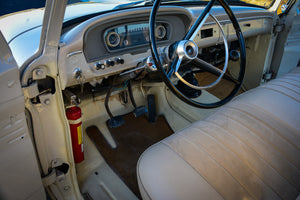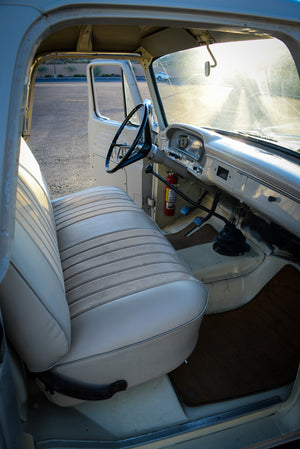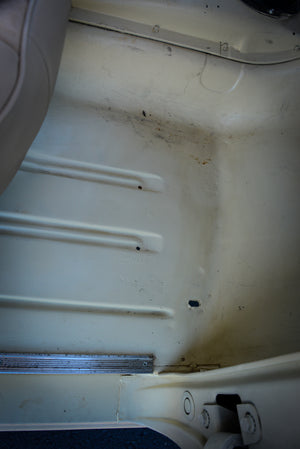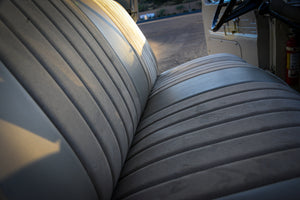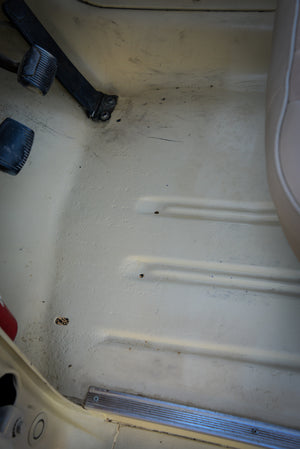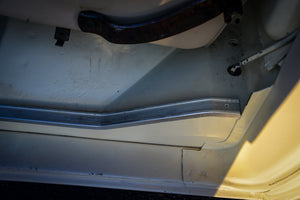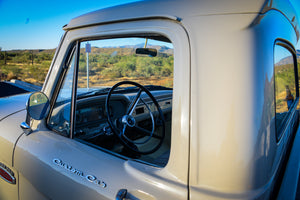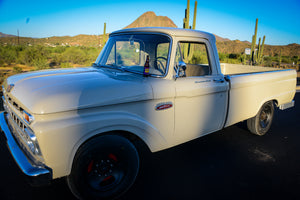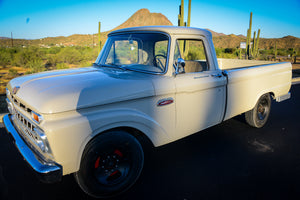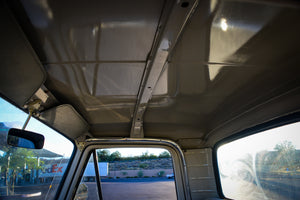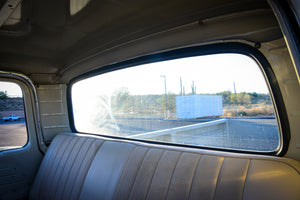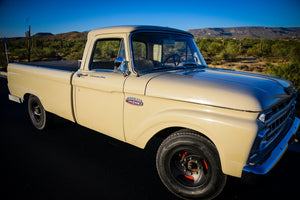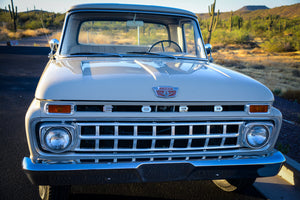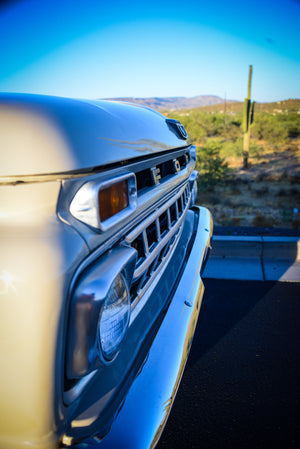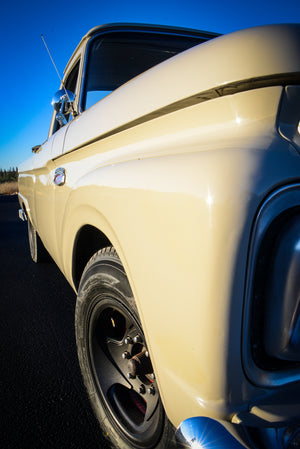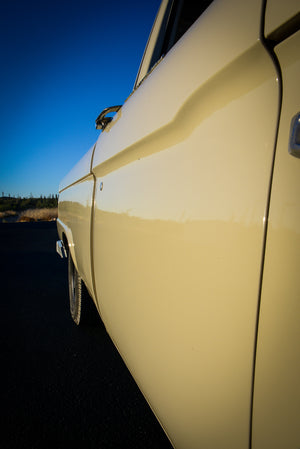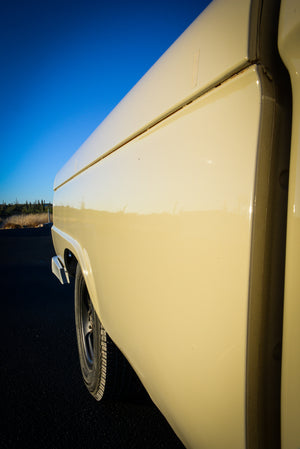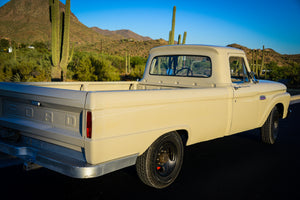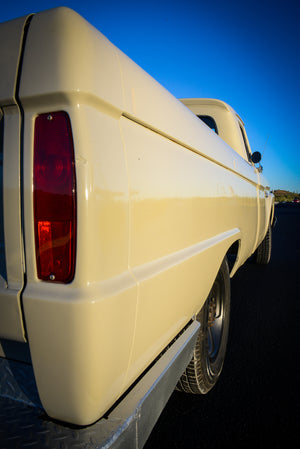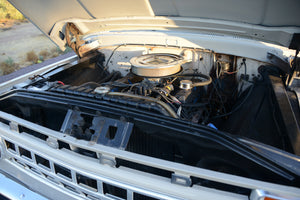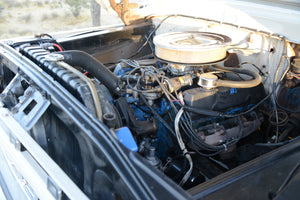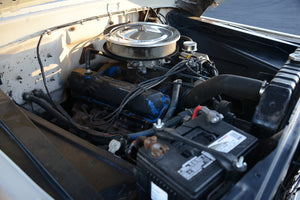 PRISTINE 1965 - FURTHER RESTO MOD AND DELIVERY OPTIONS
Great Driver! Beautiful Condition! Awesome Lines Ford Classic!
A Great Cars and Coffee Star, turn key as is! If you want to do any upgrades prior to shipping, we can help with anything!
Excellent Arizona Survivor F250 V8 352 4 speed floor shift! The F250 is similar to the F100 but has a beefier, stronger frame and came with V8 as the most common engine.
The body and paint are in beautiful shape. The solid body has been newly repainted in the original Navaho White, color code T in a quality base/clearcoat.
The interior is a very nice place to be! Fresh paint with the seat redone in alcantara and vinyl gives it a lot of livability.
This is a strong driver with great acceleration, good steering and ride.
The more you drive it and use it, the more you'll appreciate this truck!
Beautiful understated lines, solid panels, classic style. Clean undercarriage!
Your wife will feel like she's in a movie!
We are experienced with shipping locally and worldwide so we can help coordinate if needed!

ARIZONA TRUCK
This is an original Arizona survivor barn find kind of truck. It was owned by the same owner since nearly new and did not see much use. This F250 was then purchased by a neighbor and for eleven years saw only occasional drives to the car wash! The body is in excellent shape and this truck is solid -- just check out the pictures of the interior of the door panel and undercarriage! The paint and seat have been restored to great condition and it's sporting the original Navaho White, color code T for 1964-65.

The F250 has a heavier frame than the F100 so is a great candidate for modern suspension and more power!

MAKE IT COOLER! EVEN MAKE IT A DAILY - WE'RE HAPPY TO HELP!
We have a well outfitted shop and would be thrilled to help you with any mods or parts before shipping!
Modifications are very personal choices and here are some ideas...
OPTIONAL:
-AC
-Power Steering
-Sport suspension & ride height adjustment
-Higher gearing in the rear end with limited slip
-Power enhancements -- all the way to high horsepower crate engine
-Fuel injection for economy, tuning and every day, all year, drivability
-More wheels and tire choices, tubbing the rear end for wider rear tire choices
-If you can imagine it, we can help get it done!

Condition notes:
-All the gauges function, mileage reads mid 40's but it's a 5 digit odometer so may not be accurate as such.
-The wheels and tires are functional but these are the first most personal choice items people change so these are just useful rollers for now.
-The side trim chrome was removed at some point but could be purchased and re-affixed and the clip mounting holes are intact in the box. The factory mounting holes are covered by http://ColorMatchWrap.com paint matching vinyl.
-There is no vinyl headliner but the roof has good fresh paint and looks very presentable as is.
-At one point it had trailer towing mirrors and the mounting holes are still in place on the doors, covered by http://ColorMatchWrap.com paint matching vinyl. Towing mirrors could be reinstalled to tow a toy etc!
-The engine rear main seal has a slow leak. It's not a regular add oil type of leak but is there.
-This truck is a good, solid driver but it's also a 1965 so drives like 1965 with lower gearing, no ac and no power steering with manual brakes. Still, as is it's a very fun cars and coffee ride. With some restomod work it would be amazing and we'd be happy to help with upgrades!