Special Order Color Match Wrap CUSTOM VINYL TO SAMPLE (FORMULATION AND PICTURES) one off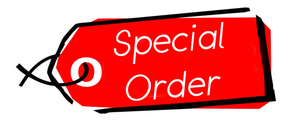 Special Order Color Match Wrap CUSTOM VINYL TO SAMPLE (FORMULATION AND PICTURES)
The sample is generated based on the factory color spec plus adjustments to this car sample part.
There can be minor differences, don't expect magic or miracles as this is vinyl and it's not paint.
It will be a good close match and we'll provide pictures (via online link) of the sample beside the sample part.
Your decision to purchase vinyl is based on the pictures we provide.
If you want a larger sample physical vinyl to handle, as a separate purchase, we can supply that based on the formulation in this first sample process.
Note this sample and photos of it are custom made to your order. There is no return, no exchange of this sample process or fees.